Guide/How to lock your bicycle in Singapore
Well after seeing so many posts on stolen bikes, I thought I would do a write up on how to lock your bicycle. Basically, I'll start out with what is in my opinion the best way to lock your bicycle with reference to other websites and hopefully accompanied by pictures. I'm planning to update this page periodically as I have such a short attention span! Now lets get down to business.
1. Spend on a quality U-Lock./Chain+Lock There is simply no other way.
You pay
peanuts
and you get
monkeys
.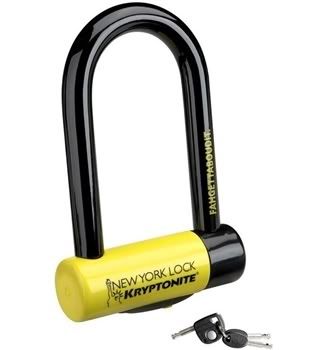 What is a U-Lock?
http://en.wikipedia.org/wiki/Bicycle_lock#U-locks_and_D-locks
Why quality? Reference :
http://www.slate.com/id/2140083
Where to buy?
Masterlock U-locks in C2C & Hup Leong, Kryptonite U locks & Masterlock bike cuffs in Fab's Cycle, Abus U-locks/Thick cable locks in Performace Cycles.
2. Lock your bicycle skillfully
Either like this
http://www.sheldonbrown.com/lock-strategy.html
Or like this
http://www.mechbgon.com/lock/index.html
3. Get a cheap bike
, or just really ugly.
I have hesitated to add in this bit of information, because I used to think that I don't have any say in what kind of bike you buy. But really if you use a really badly beaten up bike that works perfectly but looks terrible, I think you don't even need a lock to begin with!
check out sister site's description here:
http://bikecommutinginsg.blogspot.com/2010/01/avoiding-bike-theft.html
————————————————————————————-
Locking tight vs locking loose
So you got your quality chain+lock and wonder if locking tight or loose works best.
First we need to know what tools the thieves use, well in this case usually big bolt cutters…
Link
If not a much more time consuming, hand/hack saw method…
Taken from:
http://www.slate.com/id/214008
Quote:
"Sawing on the 16 mm shackle for five minutes only got me about 3 mm deep. At that rate, it would have taken me more than 35 minutes to cut through."
Right, so if the thieves use bolt cutters,they want leverage,which basically means they want your chain on the floor so they can wedge one handle
of the bolt cutter on the floor so they can use their body weight on the other handle to easily cut your chain.
So locking loose is a big no no.
What about using a saw? Well as sohzai pointed out, it doesn't really matter since he can just start sawing anywhere with or without slack.
Taken from:
http://www.bikeradar.com/gear/article/buyers-guide-to-bike-locks-20408
Quote:
"Always fill the shackle or cable – any slack can be exploited"
Verdict: Lock it tight.
Locks that you should never buy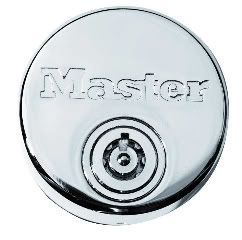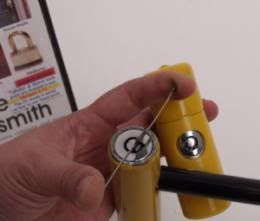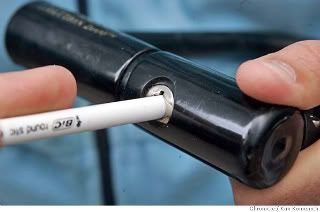 Those with the circular looking keyholes and keys…
Link
Easily unlocked with the famous bic pen trick.
People staying in landed property
Please lock you bike at the very least! Even if it is behind closed doors/high fencing.
There has been too many cases of thieves climbing over and grabbing an unlocked bicycle!
Cheaper alternatives
Chain + Lock
-Chain I recommend at least this 12mm stainless steel chain. If you can find Hardened steel. that would be better.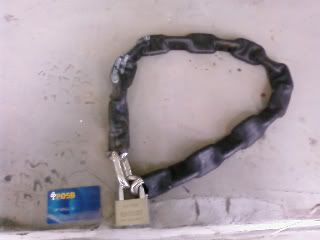 Get it here:
French Road Blk 811 (Near Kallang Road)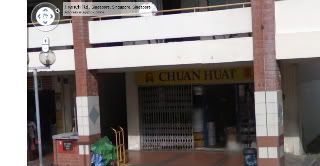 http://maps.google.com.sg/maps?ie=UTF8&hq=&hnear=Ang+Mo+Kio,+Singapore&ll=1.308124,103.861384&spn=0.001617,0.00284&z=19
Locking the misc
Stuff like your saddle, stem, bolts, racks, etc. Locking these stuff will deter thieves to thinking twice!
The saddle lockup!
This is how I lock my saddle, at first it was due to fears of my market bike have a quick release system. Now it's just for deterrence. It's some cheap cable lock i got for free. It's on the long side so I had to wind it around my seat post a few times. When I had quick release I wound it up pretty tight. Such that if anyone tries to release the QR, the seatpost will slide in towards the frame due to the tension. Making it impossible to pull out. Overkill really.
This is a much cheaper way to secure your saddle, get an old chain. You probably have a chain breaker if your are a hardcore cyclist. If not go to a bike shop and ask a favour or pay a small fee to get it done. Nice bike shops will give you an old chain free, but try getting one that isn't rusty and clean it up!
Or you could simply wrap it in a old tube, or sew up some rags/cloth to cover the chain. Variations on the path the chain takes it totally at your disposal.
It can really give a slick looks, since you can control the length and alter the material used to cover the chain.
That cable you bought together with your ulock is fine too, just lock it through the saddle rails.
Or if you have a spare U lock… The saddle is a Brooks btw… Premium stuff.
Or just lock it together with your beefy chain my letting the padlock go through one of the saddle rails! Brooks saddle again.
Certain pictures have been taken from here :
bikesnobnyc
Buying time without a lock
1. Hydro brakes have a dial at the levers, turn it to the max so they will be "always on"
2. Shift to granny gear, smallest in front, biggest at the back.
(Max power=zero speed for get away, chance that he might crank hard and fall.)
3. Remove both quick release from your wheels. (Many variations here, taking the wheels off,
taking just the front wheel of a slight bit so that its not obvious… So once someone tries to ride… Faceplant!.)
4. If your seat post is quick release jam it through the rims.
5. Get a small lock/carabina and jam it in your front disc (will probably damage your disc if theft attempted. better damaged than lost!)
6. Deflate tires! That is why we have portable pumps…
7. Secure helmet to front wheel so its jammed.
8. Drop the chain of the front chain rings.
9. Buy a small portable cheapo lock!
10. Loosen front stem/headset cap for zero steering.
11. If u have an expensive brake set, u may want to use the lock on your bicycle chain(instead of the disc,the lower part of the chain),
so when the thief tries to ride away, the small lock will totaled your Rear derailleur and make the bike un-ride-able.
How much should I spend on the lock?
Most websites say 10% of your bike's value.
In Singapore, I recommend at least 20% of your bike's value. Having said that, let me give you some perspective. $100 market bike, $20 U-lock. $1000 road bike, $200 U-Lock. The thief will definitely try his luck on the road bike before the market bike. So technically its more of a exponential equation thing. like 20% + exp(cost of bike/1000).
To put your mind at ease, get the most expensive lock!
—To be continued, Thank you for reading!—
Stuff to be added (In no particular order):
Good/Bad Lock, Good/Bad Locking Method
Many videos on how to lock your bike (Youtube)
Many stories/theories
What else can I do? Further measures.
Famous examples.
Best places to lock
Locking at HDB void decks
Making your bike undesirable
I probably won't be able to finish writing this anytime soon. Be patient and feel free to discuss.
You can also ask me about stuff that you want to know and I'll tell you what i know.
tags : how to lock bicycle in Singapore, how to prevent bicycle theft in Singapore, best bicycle lock in Singapore, best way to lock your bicycle in Singapore, Singapore bicycle theft, the best bicycle lock for hdb bicycle rack, where to buy bicycle u lock ? Singapore, bicycle lock sg, saddle lockup, how to lock your bicycle seat, locking your bicycle seat,